Our story
Sandwich maker, Croque-monsieur, Appetizer and Pasty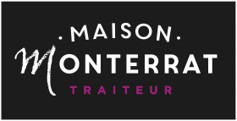 1984 Created in 1984 by Monsieur Roland Monterrat, our company specialized at first in the production of PASTIES for beams "caterer in the cup" of his first customers, before assuring the availability in "self-service".
2000 The company diversifies its activity by positioning itself in the sandwich and catering markets, allowing us to count from now on more than 270 collaborators gathered around the same objective, the QUALITY. The daily efforts of all our teams were rewarded in 2000 by the obtaining of our first one ISO certification 9002, quickly followed by ISO 9001 and IFS version 6.
That's why many out-of-home and out-of-home food retailers trust us to produce their branded caterers.
We design and manufacture all our products on our unique site of Feillens in Ain near Mâcon.
2012 The Maison Monterrat factory continues to expand and reaches an area of 18,000m².
2015 In 2015, Maison Monterrat joins the Panzani group in order to accelerate its investment capacity and ensure its growth.